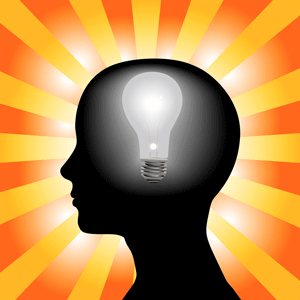 Are you creating "footprints" in the brains of your customers and prospects?
The more times you get your name in front of your customers and prospects, the deeper and more lasting your image is in their minds.  When they are ready, you will be the first one they call.
In this world of numerous digital marketing tools, what is the best method to create lasting impressions of your company? 
In a study conducted by Millward Brown, "Using Neuroscience to Understand the Role of Direct Mail", it was found that "greater emotional process is facilitated by the physical material than the virtual."  In other words, hard copy … whether a postcard, ad, or sell sheet … will create more lasting impressions in the brains of your customers and prospects.
The study showed participants various advertisements in both printed format and on-screen.  While participants interacted with the material, brain scans assessed how they were processing the marketing messages.
The material shown on cards generated more brain activity suggesting that physical material is more "real" to the brain and is better connected to the memory because it engages with its spatial memory networks.
In summary, this study concluded:
Tangible materials leave a deeper footprint in the brain.
Physical materials produced more brain responses connected with internal feelings, suggesting greater "internalization" of the ads
Physical material involves more emotional processing, which is important for memory and brand associations.
For years, JanSanOptimize.com has understood the value of printed materials in a marketing program.  See our website for our current customized postcard program that allows you to highlight three floor products in your inventory.
> Read the full Millward Brown study on "Understanding Direct Mail with Neuroscience"
> Distributors: Check out our "Summer Promo Postcard" offer