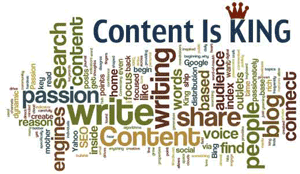 Your mantra for 2014 should be "help, not hype" as you build meaningful content on your website and in your marketing activities.
We've said this for years .. there has been a  sea change in the sales process and marketing strategies due to technology.
Customers don't want to be "sold" anymore.  They want to have significant information about how products solve their particular problems and meet their facility needs. After the information gathering, they "sell themselves" on a supplier and/or product.