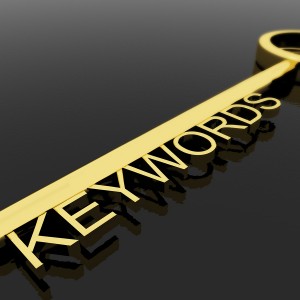 I'm sure you've heard it at least once a day … you have to use the "latest and greatest" SEO strategies to "get found" in searches so you can increase your sales.
If you are not implementing 152 different online strategies, you will soon be lost forever on the internet and no one will find you or know about the greatness of your company.  Your business will perish because you didn't use the right keywords in the right way.
So, you either fret into the wee hours of the morning,  hire a SEO firm to handle it for you, or try to learn anything and everything about SEO implementation and try to do it yourself.
We recently had a client in a good-sized market who had those worries.  The company's website had been built with google analytics, so we were able to take a good look at some meaningful statistics. We evaluated the traffic to the site, where it was coming from, the keywords that were used by visitors to find the site, and the user experience once the visitors landed on the page.
The audit results?  Of the keywords that were recorded for how visitors found the website, 99.8% were some form of the company name in their searches.  That's right.  Visitors had some form of the company name they used to find the company's website … not the keywords that had been heavily saturated on each web page.
Is that to say that keywords are irrelevant in JanSan marketing?  No, not by any means. But what our experience tells us is there are other elements that are important to being successful in marketing to prospects that should not be overlooked in a fervor to use every possible keyword on your website pages.
Want to know more about successful JanSan marketing?  We'd love to share our case studies … give us a call today at 630-922-1125!